Villa
In the ownership of ACD LTD there is also the villa located in Rafailovici, once a small fishing village and now a popular tourist summer resort, located at the end of Becici. Three kilometers length of beach, with sandy coastline, crystal-clear sea, Mediterranean climate, with about 226 sunny days per year, with many national restaurants, cafes, etc. Rafailovici promotes the right place for rest and recreation.
With the promenade length of 3 km, Rafailovici is associated with Budva, the metropolis of Montenegrin tourism, "where nature has donated a unique beauty of sun, sea and low-pearl beaches at the foot of the mountain giant''.
Budva is mentioned as a tourist destination even in 1924, and the most visited tourist destination in Montenegro.
Hotel ACD is located about 80 m from the beach and public beach. Capacity is 56 beds, with a total of 21 accommodation units, of which 9 are double, 10 triple rooms and two lux – apartments intended for maximum 4 persons. The hotel has its own water tank and generator for electricity. Rooms are air-conditioned, fully equipped with cable television, telephone, bathroom, terrace with sea view while the apartments have a living room with kitchen, bedroom, bathroom, terrace … equipped with stylish furniture, possess LCD TV, …. and where is all that is needed to the customer to feel comfortable and safe.
Hotel guests can using WI FI internet.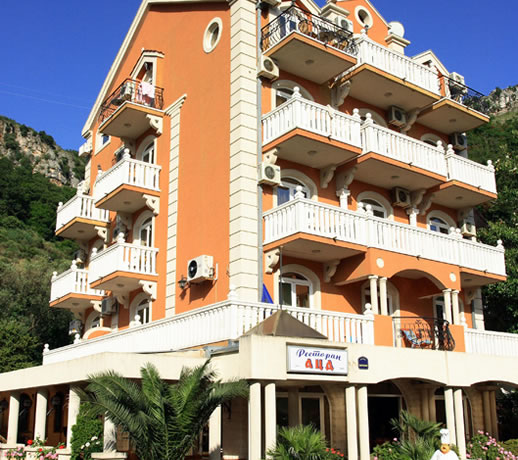 Villa ACD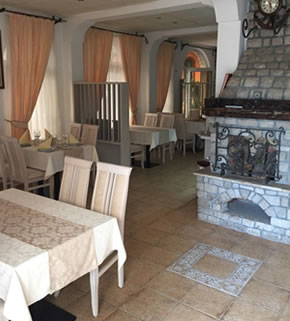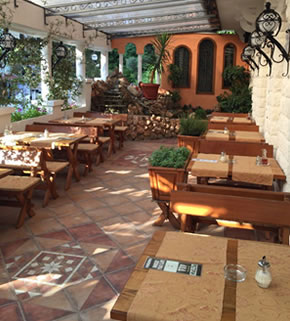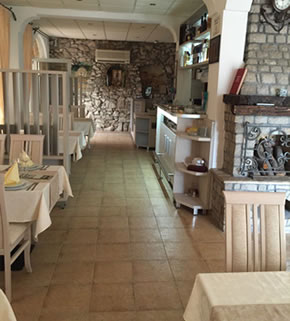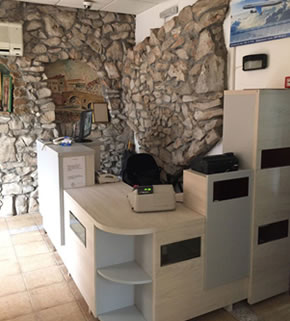 Rooms and Apartments
Sobe
Air condition
Cable TV
Phone
Bathroom
Balcony with a sea view
Apartmani
Livingroom with kitchen
Bedroom
Bathroom and balcony
Equipped with stylish furniture
Lcd TV
WI FI internet

Gallery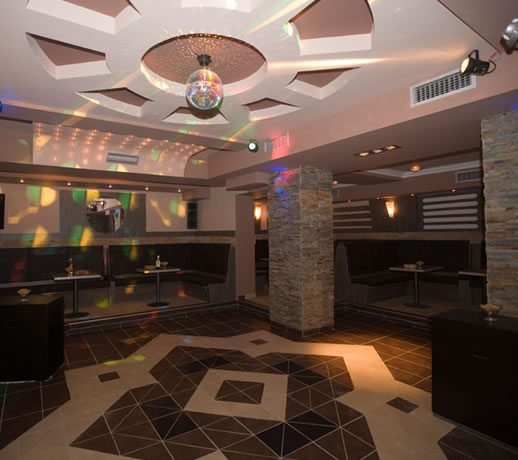 Night Club
Within the villa ACD, the nightclub is located, that has a capacity of 300 seats, equipped with the highest quality technology and audio equipment, antique furniture that provides comfort.
There you can spend unforgettable moments with the sounds of the Mediterranean, Russian, domestic and foreign pop music, organized program depends on the hotel management and on the demands of guests.
Restaurant
The ACD Hotel has its own national cuisine restaurant, with summer garden, located on the ground floor, with 200 seats, which in its menu next to the national cuisine, it also contains a wide variety of fish, seafood and fish dishes prepared according to old recipes, typical for our region, then offers Italian specialties and a variety of delicacies.
Also offers a wide selection of alcoholic and soft drinks, cocktails, wine, both domestic and foreign in whose choice will help you with expert and professional staff.